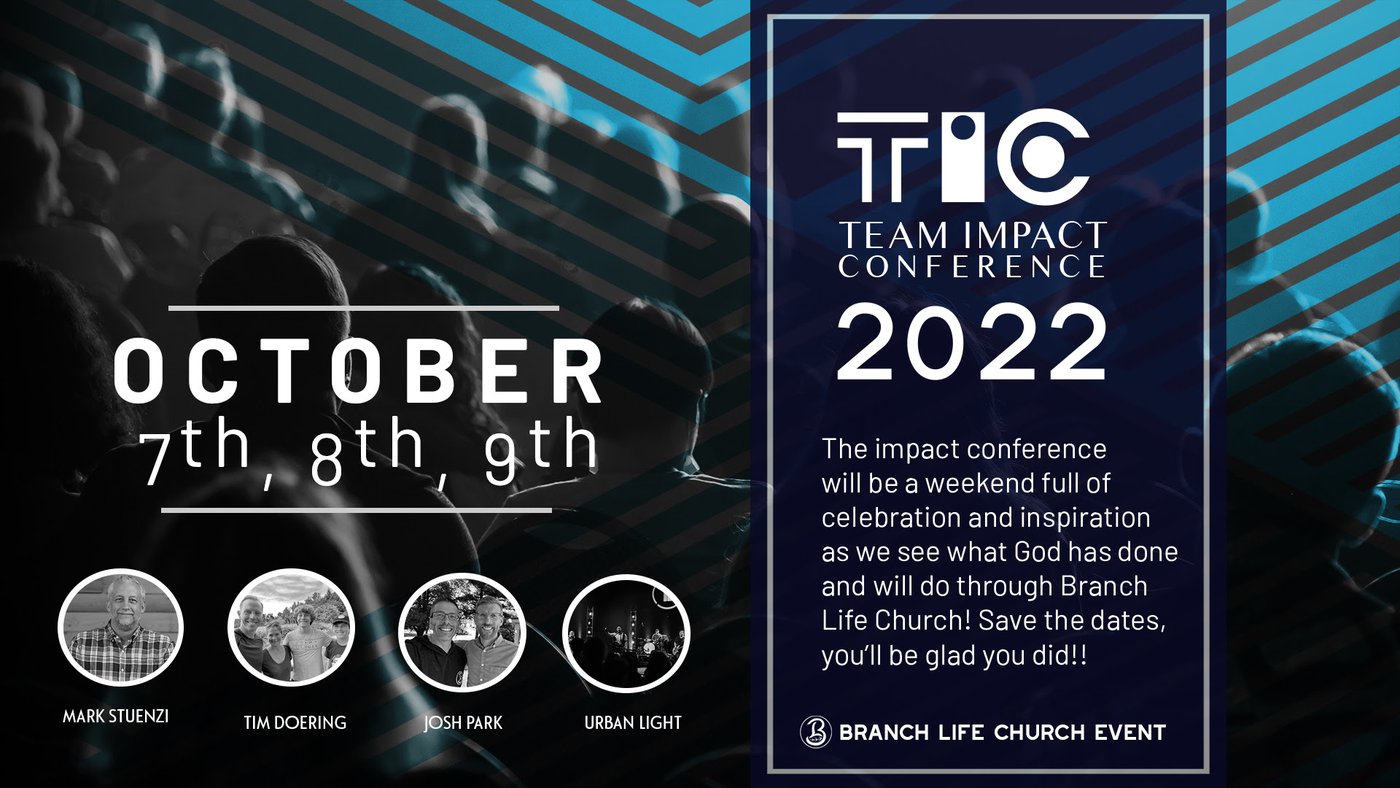 The Team Impact Conference will encourage you with inspiring sessions, energetic worship, and soul-stirring stories about how God is using you to make a difference!
Team Impact Conference
If you' are a part of Branch Life Church (or would like to be), you're invited!
October 7-9, 2022
Friday
6:30-8:30p Includes a Dessert Social with Bonfire (stay later if you want)
Saturday
9a-2:00p Catered Lunch Included
6:00p Outdoor Worship Concert
Sunday
9 & 10:30a Final Celebration!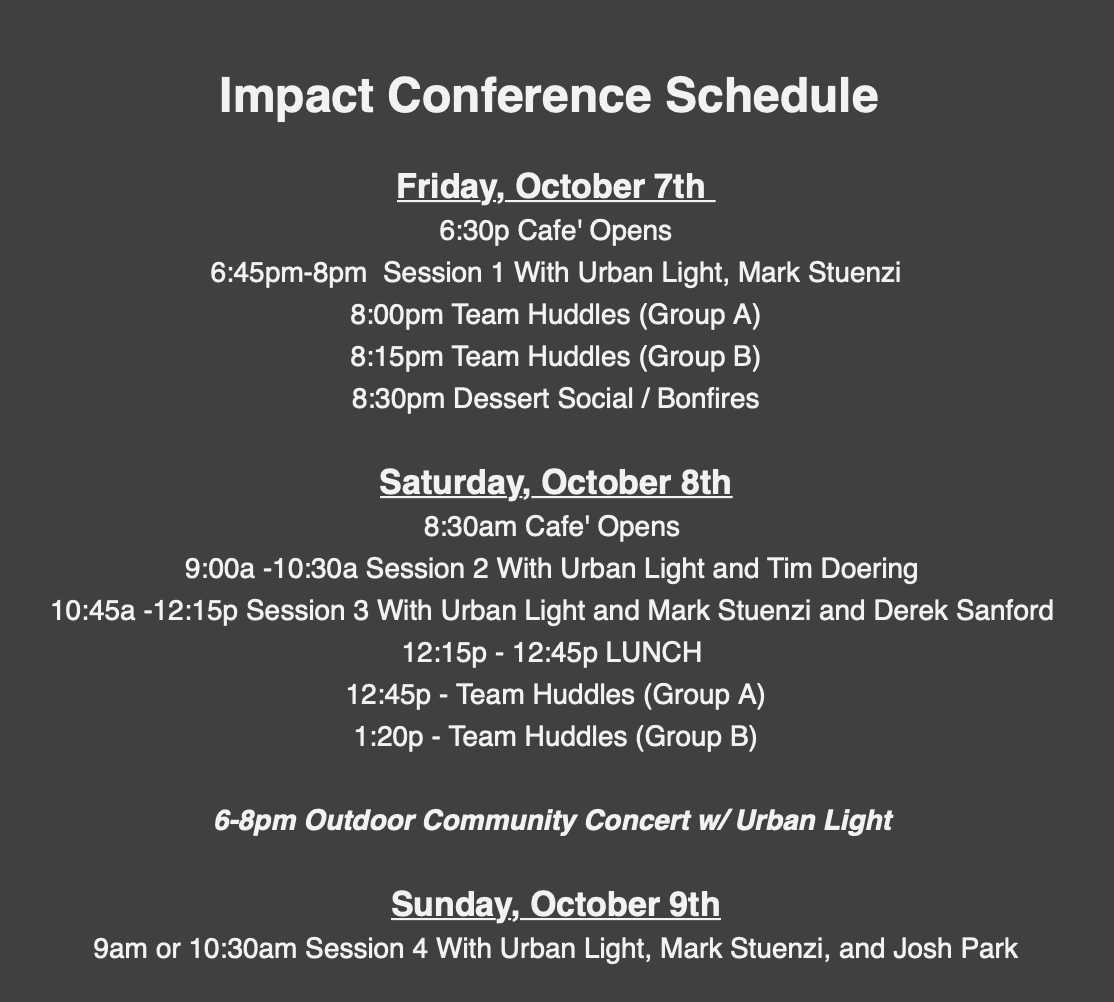 Encouraging & Celebrating You!
As someone once said 😜, we're better together!
One of Branch Life's strengths is you.
As you serve God on one of our service teams, you're impacting lives for Jesus.
The Team Impact Conference will encourage you and enlarge your vision of what God is doing through you.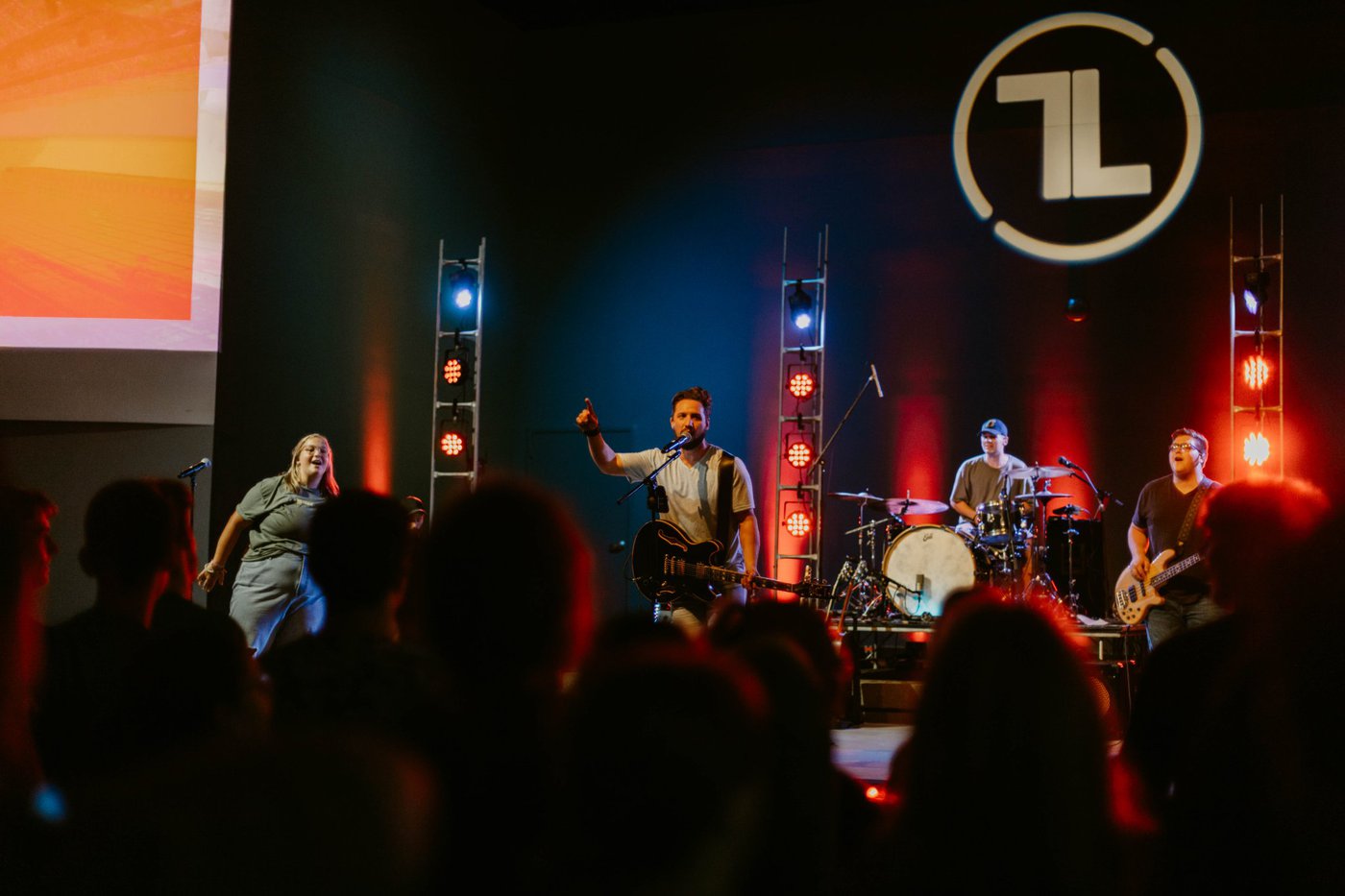 A Conference But Cooler
Energizing Music
Great food
Awards
Powerful Prayer
Stories of Impact
Inspiring Messages
Peer Learning
We're striving to make the Team Impact Conference one of the year's highlights.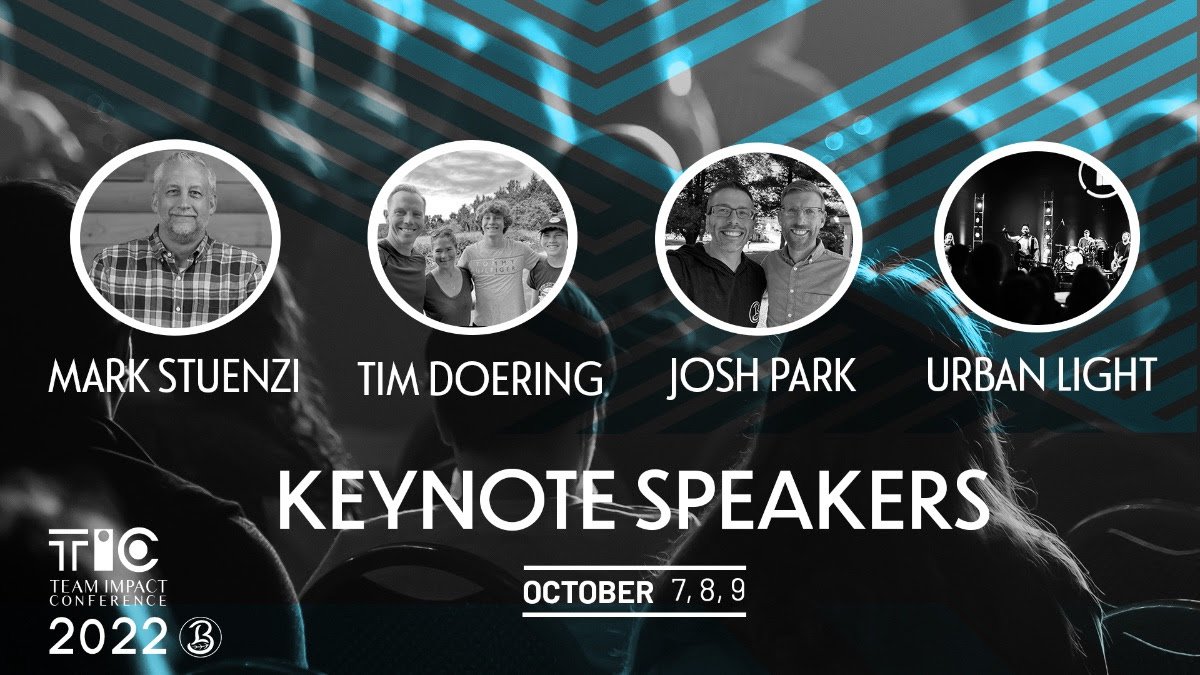 Sign Up
All this awesomeness takes a little planning.
It doesn't cost you anything, but we do need to know you're coming.
Hey Parents, we're planning on providing childcare for babies through sixth-graders. You can let us know your kids are coming as you sign up.
0 - 1st grade will be cared for on our Branch Campus!
2nd - 6th grade will be transported (via hayride) to and from Camp Innaba (right next door) for fun camp activities both Friday Evening and Saturday!
Teens are welcome to join in the conference or help the Camp Innaba staff with our elementary kids.