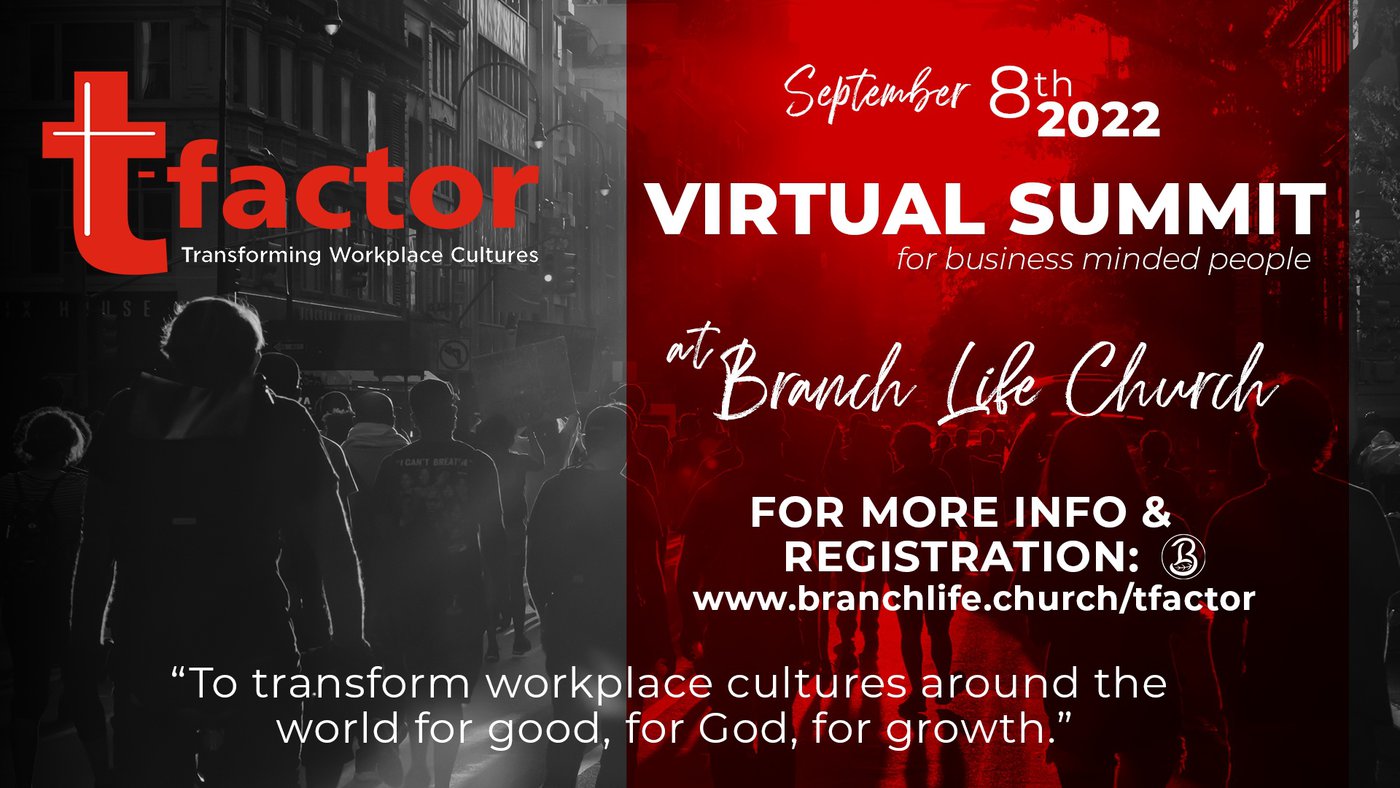 You Want to Make A Difference, but It's Getting Harder
Leading an organization as a believer is getting harder and harder.
Culture and media criticize and tear down commitments to truth and faith.
The pressures of the economy and regulations erode profit margins.
The tasks of the job leave you isolated from other Christian business leaders.
Your Organization Can Honor God & Grow
The t-Factor Leadership Initiative inspires, equips, and activates leaders to influence the transformation of employees and your organization. As you transform your organization, you become part of a community working together to build a better workplace and leaving a legacy that honors God.
Learn from and interact with top executives who are helping companies around the country.
Connect with local Christian-business people.
Receive the tools you need to transform your organization into a faith-friendly, servant-oriented workplace.
Your Role as a Believer & Corporate Leader
As believers, it can be challenging to balance your devotion to God and your role as a corporate leader.
The T-Factor Virtual Summit will empower you to create a faith-friendly, servant-based, and purpose-driven work environment.
What Others Say About T-Factor
"Your work for the Lord in and through Coke Consolidated was truly a blessing to see last week. You have an extraordinary team to put on display at the t-factor Summit, and I hope you will continue to spread your influence around the nation and the world.
Among your many insightful comments, I found most compelling your discussion of the biblical mandate for growth. To be able to spread your servant leadership model across more territories and more employees is not only a blessing for you, but brings glory to the Lord."
-Dan D'Alberto (Quoted on the T-Factor Website)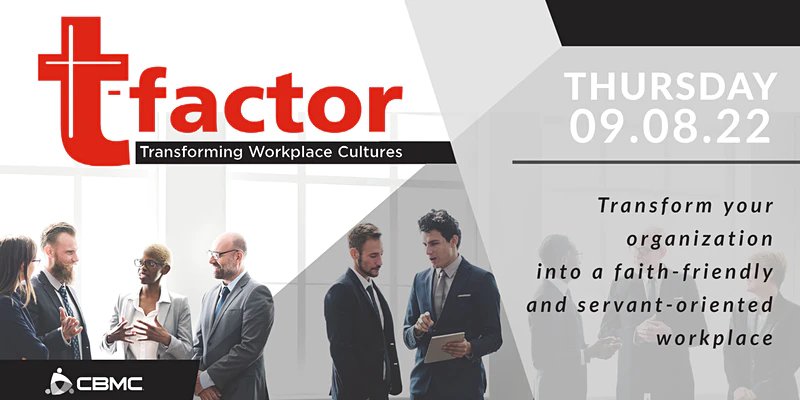 About This Event
This virtual instructional initiative is designed for CEOs, senior leaders, and influencers who have an interest in transforming their organization to a purpose-driven and faith-friendly workplace. We have a full, informative and inspirational agenda prepared for you.
We will hear from Frank Harrison, Chairman and CEO, of Coca-Cola Consolidated who will be sharing their story of transformation and how Coca‑Cola Consolidated became a company that honors God, serves others, pursues excellence, and is driven to grow profitably.
In addition, we have a line-up of experienced speakers on topics that range from the legalities of faith-based programs to corporate chaplaincy, charitable giving, and critical steps to transform your workplace.
> SPECIAL FEATURE <
You will have an opportunity to interact with speakers virtually and complete the Summit with the tools you need to transform your organization into a faith-friendly and servant-oriented workplace.
Event Details
Date: Thursday, September 8, 2022
Time: 8:30a-2:30p (Catered lunch provided on-site)
Venue: Branch Life Church
Cost: Individual -$100; Table of 6 $600
Share This Event With Others
The more like-minded business leaders that attend, the more opportunities exist for helping one another and making a regional impact. Invite others.