Summer Is Coming - Are You Ready?
As a parent, the summers look and sound a lot like...
The doors are left open while the kids run in and out, while the air conditioner never stops trying to cool the influx of warm air.
Siblings alternate between having the best summer ever and thinking they hate one another - Either way, both are expressed very loudly.
You know they shouldn't be on their devices all day, but your list of creative activities runs out at about 10:30 in the morning.
It's great having more time together as a family, but it takes a lot to keep the kids active, happy, and occupied.
Advance Your Kids Soccer Skills & Give Them a Great Week
Our Soccer Camp will give your kids...
Excellent Soccer Instruction (no matter their age or skill) - They'll improve their abilities or discover if they like soccer. Our camp is facilitated by Torch Sports Ministries and features semi-professional coaches. We will create age and skill groups to ensure everyone receives the training they need.
New Friends - They'll be meeting and playing with a new set of kids.
Physical, Emotional, and Spiritual Encouragement - We want our kids to be the best version of themselves possible. They need to be supported in every area of their life. Each day will include a bible based teaching time including conversations about the Gospel and Godly character.
A Soccer Ball & T-Shirt - Everyone who attends will get their own ball and t-shirt.
Our Soccer Camp will give you...
A Way to Invest in Your Kids - We want the best for our kids. Give them a week where they can play, learn, and have fun.
Peace of Mind - We'll care for your kids with our excellent camp staff and quality experience.
Four Free Mornings - Drop your kids off and enjoy the morning.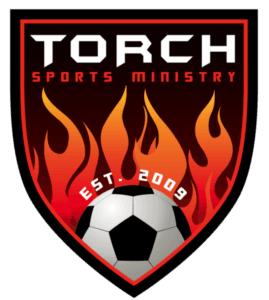 Our Partners for Soccer Camp
To provide an excellent camp experience, we partner with Torch Sports Ministry.
Torch is a ministry located in Upper Bucks-Montgomery-Lehigh Counties, PA.
They will provide skilled coaches who are trained to facilitate an excellent soccer experience and treat your children with respect, kindness, and fun.
We will have at least a 1 coach for every 10 kids.
How Your Kids Can Participate
Reserve the mornings of July 5-8 on your family calendar.
Bring your kids to the Branch Life Campus July 5-8 to enjoy a great week.
Details
Dates: July 5-8, 2022
Time: 9a - 12:00p (Please arrive by 8:45a)
Ages: 6 - 12
Cost: $100 a child - Includes Soccer Ball and T-shirt (Maximum of $250 per family)
Location: Branch Life Campus just south of the OJR High School
780 Pughtown Rd, Spring City, PA 19475