You're Invited to Our Grand Opening Celebration!
God provided an amazing facility and property for the first physical campus of Branch Life Church and we want to celebrate with you!
9a or 10:30a at the Branch Life Worship Center
In-Person Sunday Worship:
Online Worship:
Your Kids Can Celebrate Too! Branch Kids: Infant - 5th Grade
Our Branch Kids meet in safe and fun kid's environments during both the 9:00 and 10:30 services. Preregister your kids here then go directly to check-in when you enter the building. Infant - kindergarten children go directly to their kid's environments while 1st - 5th graders are dismissed from the worship service.
To pre-register your kids or to learn more about our Branch Kids' environments click the cards below.
FAQs
WHAT SHOULD I EXPECT?
You'll be directed to a parking spot and warmly welcomed by our Branch Hosts. There will be coffee available to enjoy in our welcome area and auditorium. The service will last approximately 70 minutes and feature enthusiastic, God-focused music and an encouraging, practical, hopeful message from the Bible. If you have children, pre-register them for a great experience at Branch Kids by clicking the button below.
We'll have some extra celebration opportunities for you as well; see below for one yummy part of the morning.
WHAT ARE THE CURRENT COVID PRECAUTIONS?
Masks are optional. We encourage you to follow the current Pennsylvania and CDC guidelines.
Free Donuts for Everyone!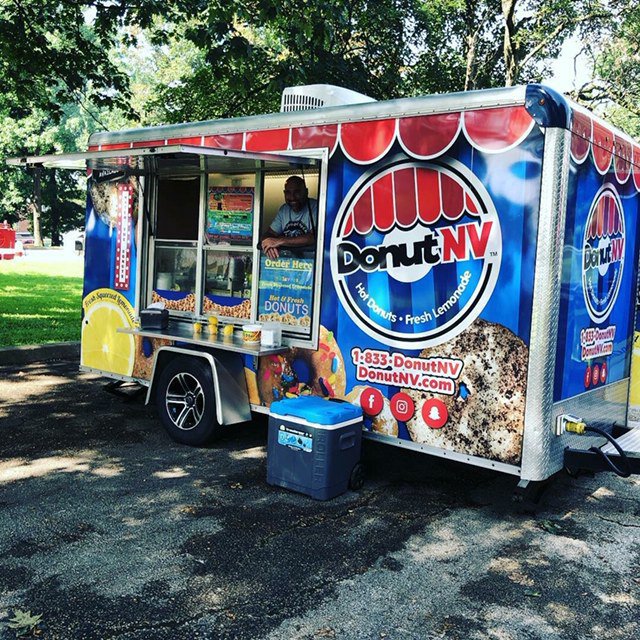 It's in the Bible somewhere that all celebrations must include food!
We're celebrating with Donuts from our friends at DonutNV. Everyone who wants a bag of their scrumptious confections can order (for FREE) their flavor of choice!