Is this your first time as a guest at Branch Life Church? If so, welcome! We are glad you are here. Please visit the I'm New page and let us know you're with us. More importantly, you'll help us be generous. We'll make a $5.00 donation to a charity you select.
Today's Setlist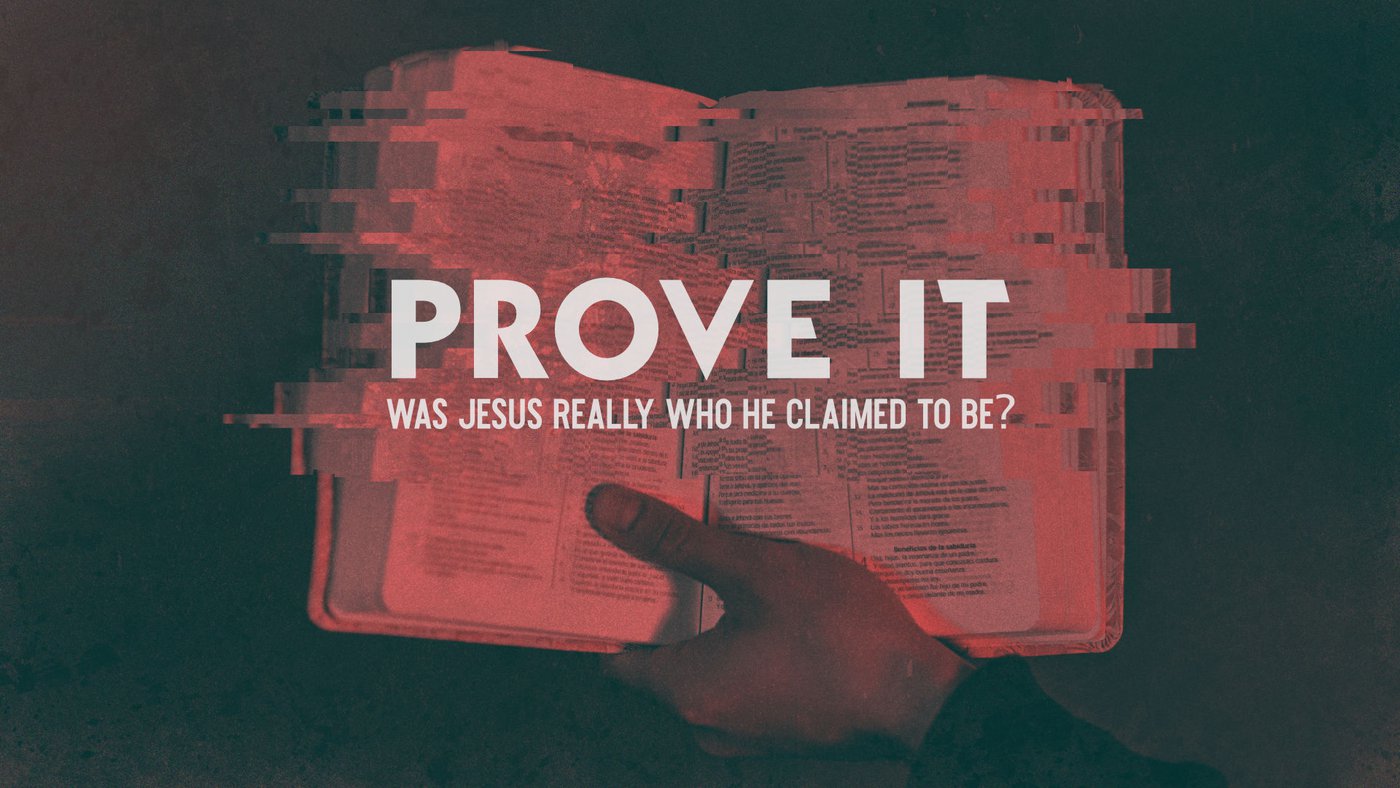 Take Notes
Jesus Fulfilled Prophecy
Did Jesus Really Fulfill Prophecy?
Prophecies Jesus Fulfilled
Will be born in Bethlehem. (Micah 5:2 & Luke 2:11)
Will come out of Egypt. (Hosea 11:1 & Matthew 2:13-15
Will Begin in Galilee. (Isaiah 9:1-2 & Matthew 4:12-16)
Will be born of a virgin. (Isaiah 7:14 & Luke 1:30-35)
Others:
Bloodline of Abraham, Isaac, Jacob, & David
Enter Jerusalem on a donkey
Be a perfect sacrifice
To be betrayed with 30 pieces of silver
Will be silent before his accusers
No bones will be broken
His hands and feet would be pierced
People would cast lots for his clothes
Rise from the dead the third day
"Jesus answered them, "Destroy this temple, and in three days I will raise it up."The Jews then said, "It has taken forty-six years to build this temple, and will you raise it up in three days?"But he was speaking about the temple of his body."
(John 2:19–21 ESV)
What are the Odds? What are the Explanations?
Long Odds - 1 in 100,000,000,000,000,000 Chance
Three Explanations
Coincidence
Man made hoax
Divine Orchestration
Three Reasons Jesus Fulfilling Prophecy Matters
Reason 1: When you know Jesus you have hope suffering.
"For I know that my Redeemer lives, and at the last he will stand upon the earth."
(Job 19:25 ESV)
Reason 2: When you worship Jesus you have joy in living.
Psa. 16:7 I bless the LORD who gives me counsel;
in the night also my heart instructs me.
8 I have set the LORD always before me;
because he is at my right hand, I shall not be shaken.
Psa. 16:9 Therefore my heart is glad, and my whole being rejoices;
my flesh also dwells secure.
10 For you will not abandon my soul to Sheol,
or let your holy one see corruption.
Psa. 16:11 You make known to me the path of life;
in your presence there is fullness of joy;
at your right hand are pleasures forevermore.
(Psalm 16:7-11 ESV)
Reason 3: When you follow Jesus you have salvation from sin.
"For God so loved the world, that he gave his only Son, that whoever believes in him should not perish but have eternal life."
(John 3:16 ESV)