Don't End Your Summer on a Down Note
It's amazing how quick the excitement about summer turns into something else. As the summer winds down...
All the vacations & big trips are over.
The stress of school shopping for supplies and clothes builds.
You want to give the kids one last hurah, but you're not sure how to fit it all in.
Your summer doesn't have to fizzle out.
You'll Finish Summer Strong With Archery Camp
Archery is one of the fastest-growing sports in the country.
At Archery Camp Your Kids Will...
Learn & Develop Their Archery Skills: Our camp instructers are skilled sportsmen and women and certified National Archery in the Schools Program (NASP) instructors.
Make New Friends: Your kids will be learning and practicing with a new set of kids.
Be Motivated Physically, Emotionally, and Spiritually: We want our kids to be the best version of themselves possible. They need to be supported in every area of their life.
Plus, you'll have a little extra time to get ready for the school year.
Meet The Archery Camp Director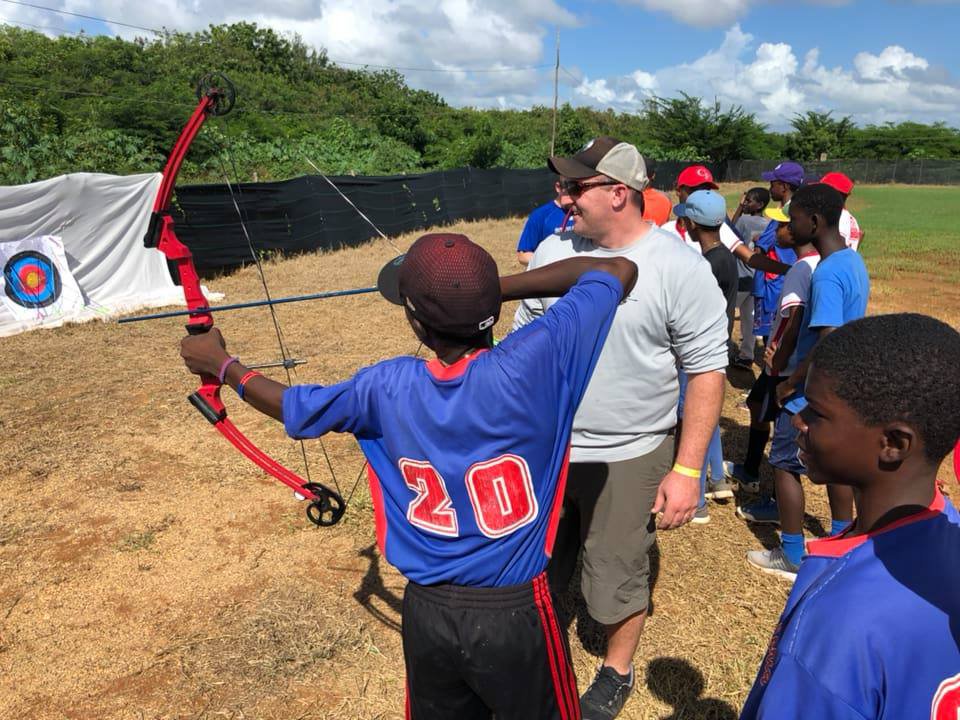 Alex Roupe is a certified trainer for the National Archery in the Schools Program (NASP).
Alex has run archery camps around the United States and in the Dominican Republic & South Africa.
Alex is also our Family Ministries Pastor.
How Your Kids Can Participate
Reserve the mornings of August 22-26 on your family calendar.
Bring your kids to the Branch Life Campus August 22-26 to enjoy a great week.
Details
Dates: August 22-26, 2022
Time: 9a - 12:00p (Please arrive by 8:45a)
Ages: 8 - High School
Cost: $100 a child (Maximum of $250 per family)
Location: Branch Life Campus (780 Pughtown Rd, Spring City, PA 19475)